The Renewable Fuels Association has unveiled a redesigned version of its popular fuel market website E85prices.com.
According to RFA Vice President of Industry Relations Robert White, the layout of the site has been updated for easier navigation and redesigned with a modern interface for a cleaner presentation. "The all new E85prices.com website and mobile app make it easier than ever to locate E85 stations, search for the best prices for ethanol blends, and post your personal pricing experiences," said White. "Both the website and the app are optimized for use on any device and allow easier interaction than ever before. It is our hope that these upgrades will lead to increased usage and reporting."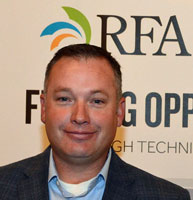 During an interview at the National Association of Farm Broadcasting last week, White said they have been working on the upgrade since they acquired E85Prices.com earlier this year. "We think this will allow consumers and fleet operators a better ability to find E85 stations to use the fuel and find the best deal they can on E85," White said, noting that 85 percent ethanol is approved for use only in Flex Fuel vehicles, of which there are now over 19 million on the road in the nation.
E85prices.com is now better integrated with Google for optimal search results that link back to the website. In addition, the E85prices.com mobile app also includes an updated interface that makes it easier for users to share the latest prices for the fuel in their areas.

In this edition of the Ethanol Report, White talks about the update, as well as the increasing number of flex fuel vehicles on the road, the growing number of stations offering E85, and other topics related to higher ethanol blends in the marketplace.
Listen to this edition of the Ethanol Report here: Ethanol Report on Updated E85Prices.com