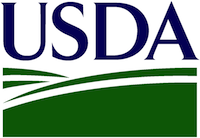 Agriculture Secretary Tom Vilsack today announced that 21 states will receive grants through the Biofuel Infrastructure Partnership (BIP) to help provide access to more renewable fuels for America's drivers.
"The Biofuel Infrastructure Partnership is one approach USDA is using to aggressively pursue investments in American-grown renewable energy to create new markets for U.S. farmers and ranchers, help Americans save money on their energy bills, support America's clean energy economy, cut carbon pollution and reduce dependence on foreign oil and costly fossil fuels," said Vilsack.
USDA estimates that the BIP grants will support nearly 5,000 pumps at over 1,400 fueling stations across the country. "Our investment will nearly double the number of pumping systems available across the U.S.," Vilsack said. According to the list of estimated numbers of pumps that could be installed per state, Florida and Texas will be the biggest beneficiaries with 892 in Florida and 763 in Texas. Minnesota at 620 and Illinois at 428 are the largest recipients in the Midwest.
Secretary Vilsack also challenged conclusions in the American Petroleum Institute report out yesterday that he called "preposterous."
Listen to Vilsack's announcement here: USDA Secretary Vilsack biofuels investment
Q and A with reporters: Vilsack answers BIP questions