Environmental Entrepreneurs (E2) and the American Sustainable Business Council (ASBC) are calling on the National Governors Association (NGA) to implement the federal Clean Power plan. If done correctly, states can reap benefits, say the groups, that come with a clean energy economy. NGA is preparing for its summer conference in West Virginia July 23-25, 2015, around the same time the Environmental Protection Agency (EPA) is set to announce final standards. The Clean Power Plan is the first plan that limits carbon pollution emitted by power plants.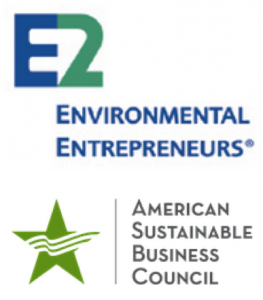 "The Clean Power Plan is not just smart environmental policy, it's a major economic catalyst that will create jobs and drive economic growth," said Bob Keefe, E2's executive director. "Governors have a choice: They can implement the plan on their own terms and reap the benefits, or they can skirt the law and get left behind by other states."
The formal letter also suggests NGA can help states by leading and facilitating engagement between governors, the EPA, state regulators and others.
"The Clean Power Plan will help states grow their economies and create jobs," said ASBC's Vice President of Policy Richard Eidlin. "It also gives businesses the certainty and transparency they need to increase investment in clean energy."
E2/ASBC made their calls to action as some in Congress and industry urge states to skirt the law by failing to develop state plans. For instance, Senate Leader Mitch McConnell in March began urging governors to refuse to implement the standards. However, as the E2/ASBC letter states, steering a state down such a legally reckless path would negatively impact a state's economy.
According to the letter from E2 and ASBC, the decision to "opt out" of the Clean Power Plan is simply bad for business. "The business community needs a consistent regulatory system based on sound science," ASBC's Eidlin added. "The Clean Power Plan provides this. Tackling climate change isn't just good for the environment – it's good for businesses, too."