With the Memorial Day weekend approaching fast, the ethanol industry is assuring boaters that 10% ethanol blended fuel is just fine for marine engines, despite what the American Petroleum Institute says.
In response to an API press call with the National Marine Manufacturers Association (NMMA) on Wednesday, Growth Energy CEO Tom Buis noted that "all major manufacturers of outboard and marine motors, as well as small engines, are approved for the use of gasoline blended with up to 10 percent ethanol."
"What probably does concern boaters is the amount of time they spend dry docked as a result of oil spills, like the one that dumped 21,000 gallons of oil along four miles of coastline in Santa Barbara, California" this week," said Buis.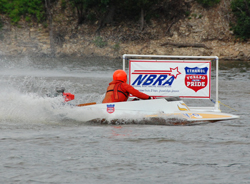 Renewable Fuels Association president and CEO Bob Dinneen adds that "E10 has been used successfully in marine engines for 30 years now" and that the higher octane in the fuel helps with summertime boating activities. "It's gasoline on steroids, it doesn't pollute, it'll pull your jetskier, it'll pull your tuber, it'll get you to your favorite fishing hole, and you can know you're supporting America's farmers and clean water," said Dinneen.
Dinneen's simple advice to boaters concerned about using E10: "Take a look at your owner's manual." And check out RFA's FAQs on ethanol and marine engines.
Listen to Dinneen's comments about E10 and boating here: RFA CEO on E10 Safe for Boats