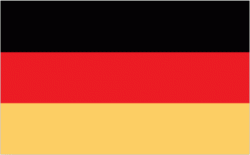 German biodiesel sales might be down, but the country's exports of the green fuel set a record last year. About a week ago, I reported how Germany's biodiesel sales were down last year, about 300,000 tonnes below the five-year average. But this article in Biodiesel Magazine says Germany exported 480.3 million gallons (just under 1.6 million metric tons) in 2013, a jump of 20 percent from 2012.
The Union zur Förderung von Oel- und Proteinpflanzen (UFOP) notes that, in the same period, biodiesel imports fell from 228.1 million gallons to 168.1 million gallons.
The UFOP states several reasons are responsible for this. The tariffs put on Argentine and Indonesian biodiesel are now showing their effect. Less than only 2.25 million gallons of biodiesel was imported from Indonesia. UFOP also says the export balance "confirmed the competitiveness of the German biodiesel industry and consequently its international marketing expertise."
The UFOP states that the U.S., with 54 million gallons, is its most important partner outside the EU.