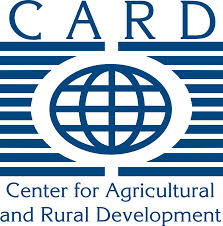 A new independent analysis from the Center for Agricultural and Rural Development (CARD) at Iowa State University has found that increased ethanol production under the Renewable Fuel Standard (RFS) program has reduced gas prices, not increased them as opponents of the RFS claim.
"Our results should reassure those in Congress and the Administration who are worried that following the RFS commitment to expanding the use of renewable fuels will result in sharply higher fuel prices for consumers," concludes the report, authored by economists Sebastien Pouliot and Bruce Babcock.
The Environmental Protection Agency proposal to lower the 2014 RFS volume obligations was based in part on concerns that volatile Renewable Identification Number (RIN) prices last year led to higher gas prices. However, the analysis found that higher RIN prices provide incentive to offer higher ethanol blends, which lowers the price of fuel by lowering the price of ethanol. "We find that feasible increases in the ethanol mandate in 2014 will cause a small decline in the price of E10. That is, even though increased mandates increase gasoline prices, the offsetting effects from a decline in ethanol price and movement by motorists to E85 from E10 are enough to result in a net decrease in the price of E10."

Renewable Fuels Association president and CEO Bob Dinneen says the analysis shows that the RFS is working as intended. "Many ethanol opponents have used higher RIN prices to scare people into believing that gas prices will rise if the RFS remains in place," said Dinneen. "The new CARD analysis takes the gas price fear out of the equation."

Read the analysis here.