A first-of-its-kind joint trade mission to Brazil has been scheduled to "improve and enhance biofuels trade by matching businesses seeking greater trade opportunities in ethanol and other biofuels as well as green technology designed to expand and enhance biofuel production."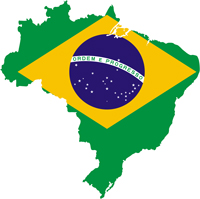 Approximately 15 companies will be selected for the mission, which is the product of a partnership between the Renewable Fuels Association (RFA), Brazilian Sugarcane Industry Association (UNICA), and the Advanced Biofuel Association (ABFA), targeting the Brazilian cities of São Paulo and Recife.
The trade mission, which will be held Sept. 30 to Oct. 2, will focus on introducing importers and exporters of biofuel and biofuel technology, in an effort to enhance bilateral relationships and enhance trade opportunities. The effort was engineered through a partnership between the aforementioned biofuel advocates, and the Brazil-U.S. Business Council (BUSBC), which represents key businesses from the United States and Brazil that have interests in promoting free trade between the two countries. The BUSBC, which is a part of the U.S. Chamber of Commerce, is helping to administer the matchmaking mission as part of its Export Green Initiative, which was created through funding from the International Trade Administration of the U.S. Department of Commerce to promote U.S. exports of renewable and green commodities and technologies.

Learn more about the mission here.