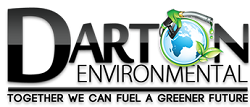 We've talked a lot here about turning used cooking oil into biodiesel. But the process is a bit more involved than using virgin oils, such as soybean oil. This story from the Roanoke, Virginia Times tells how two brothers, Tony and Daryl Hubbard who have set up shop filtering and processing the used cooking oil into something that can be readily made into biodiesel:
[T]he stuff is greasy gold for Hubbard and his brother, Daryl, whose Bedford company, Darton Environmental, refines icky, sticky cooking oils from restaurants into a product that can be turned into cleaner-burning biodiesel fuel.
Since starting in September 2010 in a small garage just south of the Bedford city limits, Darton Environmental has cleaned up in the grease market. The Hubbards buy used cooking oil from nearly 150 restaurants in a region that runs from Charlottesville to Harrisonburg and down through Lynchburg, Roanoke and the New River Valley. They expect to eclipse 200 restaurants before the end of the year.
They're still gaining their foothold in the market, but in less than three years the Bedford biodiesel brothers have built a larger facility near the old Rubatex plant that holds nine 2,600-gallon tanks and have added a second tanker truck for collections.
They currently process and sell as much as 36,000 gallons of oil per month, which serves as "feedstock" for biodiesel companies that make the fuel.
"That was oil that was being thrown away into landfills," Tony said. "This way, it gets recycled."
The refining process is relatively simple. The dirty grease is pumped from the truck into the holding tanks, where it is heated so that the water, food pieces and other contaminants can be filtered out. The final product is sold to be converted into fuel, which has lower emissions than regular diesel fuel.
"Every drop we sell goes to the biodiesel industry," Daryl said.
Of course, the restaurants have caught on that their waste is now a hot commodity and charge for it. But that's better than just being waste.