Lights. Camera. Action.
Cut.
That's a take.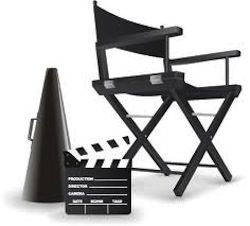 This could be you at your video premier of your biofuels campaign ad debuted during the Iowa Renewable Fuels Association's 7th Annual Iowa Renewable Fuels Summit and Trade Show being held on January 30, 2013. High school students can enter to win $2,000 in cash prizes for the best ad promoting the use of E15 or biodiesel at the pump.  The top three video entries will receive prizes in the amounts of $1,000, $600 and $400 respectively.
"The IRFA is asking Iowa high school students to keep renewable fuels in mind over  winter break, and submit a campaign ad video encouraging consumers to choose E15 and biodiesel at the pump in 2013," said IRFA Communications Director T.J. Page.  "We can't wait to see how Iowa high school students set the record straight on renewable fuels and we hope all Iowans will vote with their fuel tanks by asking for E15 and biodiesel in 2013."
The "Fuel the Future" contest is limited to students currently attending high school (grades 9-12 in a public, private or home school) in Iowa. Campaigns should not exceed 2 minutes in length and must be received by January 18, 2013. More information about the contest and instructions on submission can be found here.