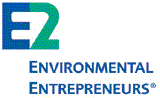 A group of business leaders who purport to "promote sound environmental policy that builds economic prosperity" have a report making the case that biofuels used and developed by the military could help the economy. Environmental Entrepreneurs (E2) will release the report during a news conference tomorrow, Nov. 14 at 11 a.m. EST that says the Department of Defense's Advanced Biofuels Initiatives could generate more than $10 billion in economic activity and more than 14,000 jobs:
Congress is about to take up the National Defense Authorization Act, which in current versions would prohibit the DoD from moving forward with its plans and desires to increase its use of biofuels. Citing national security concerns, the Navy and Air Force want to replace 50 percent of their fuel supplies with non-petroleum biofuels by 2020.
Just as military innovation and leadership transformed our nation's economy in sectors ranging from aviation to communication to computers, the military's biofuels expansion could provide a major boost to the economy and job creation, and help transform the nation's energy, airline and agriculture industries.
E2 leaders, biofuels executives and military advocates will be on the phone call to discuss how military investments in biofuels can pay off for the private sector.
Media members are encouraged to contact Bob Keefe at bkeefe@e2.org or (202) 289-2373; or Patrick Mitchell at pmitchell@hastingsgroup.com or (703) 276-3266 to sign up for the news conference.