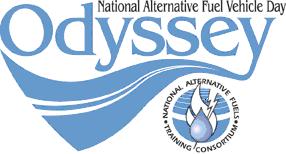 The American Lung Association in South Dakota is hosting a free workshop on biodiesel on Friday, Oct. 26th from 11 a.m. to 2 p.m. at the Ramada Inn & Suites at 1301 W Russell Street in Sioux Falls. The event is part of National Alternative Fuel Vehicle Day Odyssey (www.AFVDayOdyssey.org), a biennial event to promote the use of alternative fuel and advanced technology vehicles.
Don't think biodiesel is that important to you? Think again. Nearly everything we eat, wear, buy or sell in this country is transported by a truck, train or barge powered by diesel, a fuel linked to particulate air pollution.
Now that your ears have perked up, here is some additional information about the workshop. The featured speaker is Hoon Ge, a fuel expert with MEG Corp. Workshops will cover recent refining changes in diesel fuels; how to prevent, identify and respond to issues with diesel fuels; the growing role of biodiesel in the transportation industry; and the coming year-round availability of biodiesel in the region.
The workshop is supported by the South Dakota Soybean Research & Promotion Council and the National Alternative Fuels Training Consortium.  The workshop is free, but attendance is limited. Contact Kelly Marczak at (651) 268-7590 or Kelly.Marczak@lungmn.org.