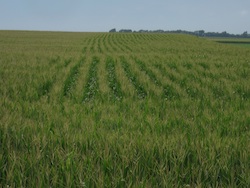 A coalition of livestock and poultry groups continue to attack the veracity of the Renewable Fuels Standard (RFS) that mandates the amount of renewable fuels that must be used each year in the transportation fuel supply. The new campaign has been launched in tandem with a new economic study conducted by Farm Econ LLC focusing on the impact of corn ethanol production on food prices as well as the commodity price volatility.
Ironically, the study was released at the same time that the U.S. Department of Agriculture (UDSA) released a new corn harvest report estimating that at least 75 percent of the corn crop is growing in drought conditions.
"While the groups paying for this study feel entitled to cheap corn forever and are shamelessly exploiting the drought as an excuse to roll back the RFS, there is no credible evidence to justify reducing or waiving it," said Brian Jennings, Executive Vice President of the American Coalition for Ethanol (ACE).
"The fact is the RFS is helping reduce dependence on foreign oil, moderating gas prices, and securing jobs in rural America. Both USDA Secretary Vilsack and U.S. Senator Stabenow, chair of the Senate Agriculture Committee have indicated the drought is not an excuse to waive or repeal the RFS," added Jennings.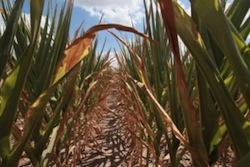 USDA Secretary Tom Vilsack said in a press conference earlier this week that what really drives food prices are energy costs. He also stressed the importance of ethanol production and the need to continue to focus on the "all of the above" approach to producing more energy.
Tom Buis, CEO of Growth Energy noted that ethanol detractors are "conveniently ignoring that in 2011 ethanol used only 3 percent of the global grain supply." He added, "…the cost of energy plays a substantial role in food prices. Factors related to energy, and in particular, oil prices, such as the transportation, storage, processing and packaging of goods are the true culprits of rising food costs. Additionally, marketing expenses add to the rising costs of food. For every dollar spent at the grocery store, $.84 cents can be attributed to marketing, with a mere $.03 cents representing the corn value.
Despite the lobbying against the RFS, ethanol industry supporters maintain that they can both feed the world and fuel America.