The Institute for Agriculture and Trade Policy (IATP) recently published a report that called for the ethanol industry to stop using antibiotics in the production process. Many believe that this report is just one of many initiatives the IATP has to fight the modernization of the agriculture and livestock industry and that they are attempting to manufacture controversy.
Antibiotics are widely used in production of biofuels as a critical tool for infection management. Through the use of small amounts of antibiotics such as Phibro's Lactrol antimicrobial, the U.S. biofuels industry eliminates the need to plant an additional 3.2 million acres of corn to produce 500 million bushels of corn.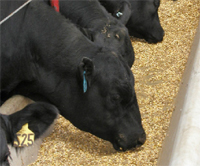 Just last week, Phibro Animal Health Corporation (Phibro) released a study from its Ethanol Performance Group showing that the use of antibiotics is safe.
According to Phibro, IATP's position, that use of antibiotics in the production process results in residues in distillers' dried grains (DDG) in turn putting human health at risk is a stunningly broad conclusion not based upon fact or science. The IATP's broad policy statement fails to mention:
•    The proper use of antibiotics is a safe practice in both renewable fuels and in animal husbandry that preserves our precious agricultural resources such as land and water.
•    Since its introduction in 1993, Lactrol® has remained a safe product for use in renewable fuels production and distillers' grain production. It has been sold under an FDA letter of no objection in addition to the regulatory discretion of the FDA's Center for Veterinary Medicine (CVM).
•    In the past 3 months Lactrol® alone has been sold to far greater than 55% of the current operating plants. The IATP falsely asserts that 45% of current producers are able to operate without antibiotics.
This is just one negative issue among many that are splashed across the papers on a daily basis. However, biofuels are the only viable solution we have today to offset foreign oil imports. Click here to read the full statement from Phibro.