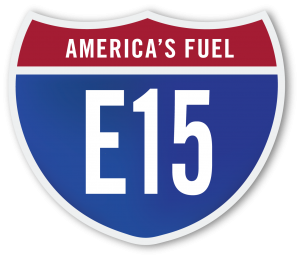 The D.C. Circuit Court heard oral arguments this week in a case brought by oil refiners challenging the Environmental Protection Agency's 2019 rulemaking allowing the year-round sale of E15.
The Renewable Fuels Association, Growth Energy and the National Corn Growers Association argued as intervenors in support of the rule that oil refiners are seeking to block American drivers from year-round access to a more affordable, lower-carbon fuel at the pump.
Studies have repeatedly shown that the volatility of E15 is lower than that of E10. And other recent studies find that a nationwide switch from E10 to E15 would significantly reduce greenhouse gas emissions –equivalent to removing approximately 3.85 million vehicles from the road. If the refiners had their way and this rule was overturned, both volatile emissions and greenhouse gas emissions would increase. EPA's E15 rule should be upheld because it is consistent with Congressional intent and the Clean Air Act, good for the environment, good for the rural communities that rely on a strong biofuels industry, and good for American drivers who want more options at the pump.
The Urban Air Initiative (UAI) argued before the court that EPA did not go far enough when it extended the 1 pound RVP waiver to allow year-round E15.
In court, attorneys representing UAI argued that the EPA's interpretation of the Clean Air Act's sub-sim provision to prohibit sale of E16-E50 blends even in flex fuel vehicles is unlawful. UAI attorneys told the court that since ethanol is now used in the certification of vehicles, the sub-sim law no longer limits the addition of ethanol in gasoline. Therefore, UAI asked the judges to reject the EPA's limit at E15 and allow the RVP waiver for higher blends of ethanol.
Co-petitioners in this case include National Farmers Union, South Dakota Farmers Union, Farmers Union Enterprises, Jackson Express, Jump Start, Clean Fuels Development Coalition, Big River Resources, LLC, Fagen, Inc., Glacial Lakes Energy, LLC, and Little Sioux Corn Processors.
American Coalition for Ethanol (ACE) CEO Brian Jennings says, "EPA's interpretation of the Clean Air Act holding E15 to the same gasoline volatility standards as E10 is consistent with Congressional intent and reflects the realities of today's motor fuel market. EPA's ruling in 2019 cut the RVP red tape allowing more retailers to add the blend to their fuel slate and offer their customers a low carbon fuel with higher octane at a lower cost."
A ruling by the court is expected sometime this summer.