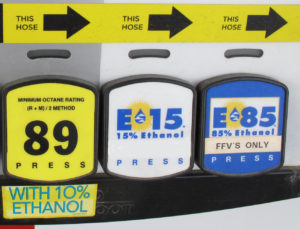 The Environmental Protection Agency (EPA) has announced the approval of the removal of the low Reid Vapor Pressure (RVP) gasoline requirements in the Kansas City metro area, which allows for E15 fuel to be sold in the area year-round.
The Kansas Corn Growers Association (KCGA) and Missouri Corn Growers Association (MCGA) welcomed the news after working with government agencies in both states on modeling studies that showed no ozone exceedances are expected to occur in the area due to E15 use.
American Coalition for Ethanol (ACE) Senior Vice President and Market Development Director Ron Lamberty says this is good news for consumers and retailers in the KC metro area. "Right now, low ethanol prices and high RIN credit values make E15 the lowest cost gasoline at the rack, and whether they sell it as UnleadedE15, Unleaded88, or something else, retailers can offer the lowest price on the street and still earn some extra margin."
Lamberty says it's very likely most retailer's current equipment is compatible with E15 and if EPA's recent proposed E15 labeling and underground storage tank compatibility rule is finalized, it will be even easier for station owners to prove this to be true.
EPA's proposed rule references ACE's Flex Check E15 compatibility tool as a place station owners can get an idea how compatible their station might be.