The biofuels industry was disturbed to hear news reports this week that the Environmental Protection Agency is continuing to destruct demand for ethanol and corn with more "small refinery" exemptions.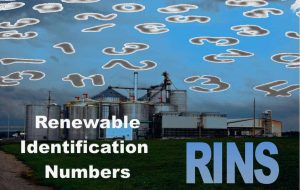 Reuters reported that EPA created nearly $34 million worth of Renewable Identification Number (RIN) credits and handed them over to HollyFrontier, along with an additional undisclosed amount of RINs to Sinclair Oil to make up for their small refiner RFS exemption requests that were rejected under the previous administration. In a statement to reporters, EPA said its actions were "narrow in scope," and are consistent with the direction from the 10th Circuit Court, but Renewable Fuels Association (RFA) president and CEO Bob Dinneen disagrees.
"The 10th Circuit Court's decision in the Sinclair case did NOT give EPA license to approve any and all small refinery waiver requests independent of a demonstration of disproportionate economic hardship tied directly to the RFS," said Dinneen. "Moreover, by retroactively granting RIN relief to highly profitable refineries, the Agency is now making a mockery of the RFS and the President's oft-stated commitment to a 15-billion-gallon RFS for conventional biofuels."
RFA Executive Vice President Geoff Cooper detailed the continued demand destruction caused by EPA in a blog post this week, following up on his first analysis in early April. "Six weeks later, U.S. ethanol demand is even softer, RIN prices have fallen even further, and EPA Administrator Scott Pruitt's "Demand Destruction" campaign continues to roll on through the Heartland," writes Cooper.
Cooper says the "tidal wave of small refiner exemptions has resulted in a flood of cheap RINs" reducing the use of ethanol.
Refiners who received an exemption in 2016 and/or 2017 are likely confident they'll score another bail-out from 2018 compliance obligations. Or at worst, if they don't get another exemption, they know they can meet their 2018 RFS obligation with the glut of dirt-cheap RINs that were recently dumped on the market (not to mention vintage 2018 RINs that were apparently created out of thin air by EPA as yet another giveaway to Sinclair and HollyFrontier).
Read Cooper's post here.