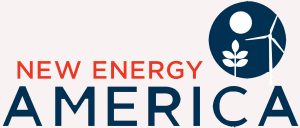 National Farmers Union's (NFU) President Roger Johnson has joined the advisory board of New Energy America, a new organization created to promote clean energy jobs in rural America.
As part of its launch last week, New Energy America released the first Fifty State Clean Energy Jobs Report, which shows that clean energy jobs outpace fossil energy jobs in 41 states.
"Too often the debate in Washington misses the fact that what is good for clean energy is good for rural America," said Mike Carr, Executive Director of New Energy America. "New Energy America will make sure that rural America knows that clean energy policies are creating jobs in their communities."
The organization focus on clean energy includes solar, wind and biofuels.