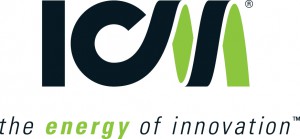 Abengoa Bioenergy's U.S. assets have been sold under the provisions of the U.S. Bankruptcy Code, and their biorefinery located in Colwich, Kansas was purchased by Colwich-based ICM. The ethanol facility was sold by $3.1 million.
"ICM values this location in Colwich, Kan., and we are evaluating the best way to exercise that opportunity," said Dave VanderGriend, founder and CEO of ICM, Inc. "We continue to focus our efforts on developing solutions that deliver value-added product streams to the renewable energy industry."
The company's acquisition agreements are subject to review and approval by the U.S. Bankruptcy Court for the Eastern District of Missouri at a hearing currently scheduled for Aug. 29, 2016. The acquisitions are expected to be complete no later than Sept. 30, 2016, subject to regulatory approval and customary closing conditions, at which time the asset will be offered to ICM, Inc.