National 4-H participants had the opportunity to participate in a roundtable discussion hosted by the U.S. Department of Energy's (DOE) Bioenergy Technologies Office (BETO) to discuss the role of #bioenergy in a global, sustainable energy system.
The roundtable discussion included three key bioenergy areas:
The potential of algal biofuels.
Hydrogen production from biomass for use in fuel cells.
Utilizing biogas (primarily a mixture of methane and carbon dioxide produced by the bacterial decomposition of organic materials in the absence of oxygen) systems to produce electricity, heat, and vehicle fuels.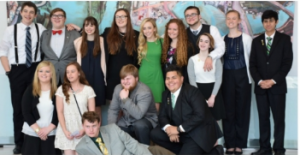 The roundtable participants also shared perspectives on the importance of bioenergy in their local communities and offered suggestions on how BETO could engage more with youth in the community.
The group emphasized the importance and need for energy literacy in helping people make informed decisions on energy use through an understanding of impacts and consequences. One recommendation from the students is to use social media as a platform to engage the public on these topics—a goal the students are already working towards by developing a video short entitled "Bioenergy Grows Here," which is intended to provide an overview about the use of bioenergy in a changing energy landscape. Overall, the DOE says the roundtable provided a great opportunity for the students to share their ideas and perspectives with a group of federal decision makers.