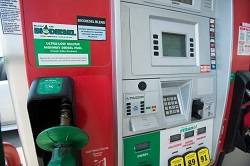 Iowa lawmakers have spent some time this week voting on renewable energy programs in the state. Earlier this week a resolution was passed in support of the Renewable Fuel Standard (RFS) staying on track and now the Iowa House passed legislation that extends tax credits to biodiesel producers. One enables biodiesel facilities to remain competitive on a national scale and the other credit assists retailers who choose to offer consumers biodiesel blends at the pump.
The legislation, SF 2309:
Extends the Biodiesel Production Credit through 2024, originally set to expire at the end of next year. The credit is 2 cents per gallon on the first 25 million gallons of production per biodiesel plant, and helps keep biodiesel production and economic activity in Iowa.
Extends and expands the Biodiesel Promotion Retail Tax Credit. The incentive will continue to provide petroleum retailers 4.5 cents a gallon on blends of at least 5 percent biodiesel (B5) through 2017. From 2018 – 2024, the B5 incentive will drop to 3.5 cents per gallon, but an additional incentive of 5.5 cents per gallon will take effect for gallons of B11 and higher.
"These policies help keep biodiesel production in Iowa, reinforcing our state's leadership position in the drive for renewable energy," said Grant Kimberley, Iowa Biodiesel Board executive director. "With the addition of the retail incentive for blends of B11 and higher, we should see biodiesel begin to make up a more substantial portion of our state's motor fuel supply, too. We can and should use our own fuel product to displace foreign oil."
Renewable Energy Group (REG) President and CEO Daniel J. Oh responded to the passage by noting, "We at REG are very pleased and even more grateful for the overwhelming support from Iowa lawmakers to extend and improve these worthwhile incentives. The proven benefits of higher biodiesel blends are becoming more well-known and this legislation is further recognition that expanded biodiesel production and consumption works for Iowa's economy."
The legislation now goes to Governor Terry Branstad for consideration.