The U.S. ethanol industry recently called on the Obama administration to take quick action against China who has opened an antidumping case on U.S. exports of dried distillers grains (DDGs). In the letter, the groups asked for swift action to "mount an aggressive defense of our access to the Chinese livestock feed market."
This week the office of the United States Trade Representative (USTR) as well as the Department of Commerce contacted the appropriate Chinese officials, expressing their concern over the process and sampling methodology utilized in selecting U.S. companies for participation in the antidumping and countervailing duty cases.
Following the decisive response, Growth Energy and RFA praised the administration for action to defend the U.S. DDG industry.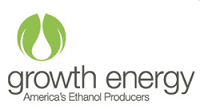 Tom Buis, co-chair of Growth Energy noted, "I would like to commend President Obama and his administration for taking immediate action to protect the U.S distiller's grains industry. The simple fact is that there is no reason the People's Republic of China should file a case like this – it is counterproductive, disrupts trade and produces uncertainty throughout the domestic ethanol industry. Growth Energy and its members are grateful for the position this administration has taken to ensure that unnecessary trade restrictions such as this anti-dumping and countervailing duty case are resolved as quickly as possible."

"I congratulate and appreciate the administration for getting involved in this crucial issue," said RFA President and CEO Bob Dinneen. "I am glad both the United States Trade Representative and the Department of Commerce are recognizing the urgent need to address our concerns. I look forward to a quick resolution of these cases and returning to fair trade of the U.S. distillers dried grains industry."