The U.S. Senate Committee on Environment and Public Works held an oversight hearing on the Renewable Fuel Standard (#RFS). The legislation has been under fire for several years and there are currently several lawsuits surrounding the program: the biofuels industry is suing because the required volumes (RVOs) for 2014, 2015 and 2016 are below what the legislation requires, and Big Oil is suing to reduce RVOs claiming there is not enough advanced gallons in the marketplace. In response to the hearing several ethanol associations stressed the importance of the benefits of the RFS to America.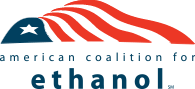 "While we appreciate that the Administration improved the final Renewable Fuel Standard blending targets for 2016 compared to the purposed rule, regrettably, the methodology used to waive volumes for 2016 protects the old way of doing business by obstructing consumer access to cleaner fuels, stifling competition in the marketplace, and undermining innovation," said Brian Jennings, the Executive Vice President of the American Coalition for Ethanol (ACE). "ACE members have made significant biofuel production advancements because of the RFS and we know that further innovation is within reach if federal policy continues to reward a competitive marketplace. ACE is strongly committed to ensuring consumers have access to high octane, low carbon, affordable blends of ethanol and we will explore all options at our disposal to achieve that goal with this Administration and the next."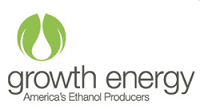 Tom Buis, co-chair of Growth Energy stated, "Homegrown ethanol and the RFS are major wins for the American people. Biofuels, such as ethanol, are a 21st century fuel for 21st century vehicles. It is our only alternative to oil, and the RFS is the most effective policy in reducing cancer-causing chemicals and the toxic emissions that come from oil's monopoly on our motor fuel supply. The RFS supports consumer choice, creates hundreds of thousands of jobs across America, strengthens our energy security and slashes climate change causing emissions.
"Policies like the RFS improve America's climate, national security, rural economy and consumer choice. Repealing or changing the RFS would turn back the clock and undermine the progress we've made toward increasing America's energy independence and cleaning our air and environment."