Energy company across the U.S. have signed on to support the American Business Act on Climate Pledge, a program the White House announced in July 2015. The 81 companies are part of the third round of pledges and have committed to reduce their impact on Earth. Abengoa Bioenergy US, Aemetis, Berkshire Hathaway Energy, Biogen, Novozymes, Pacific Ethanol and Tri-Global Energy are just a few of the energy companies who have signed on to increase low-carbon investments, deploy more clean energy and take other actions to build more sustainable businesses.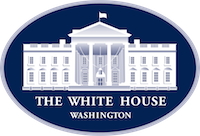 Some examples of actions taken by Pacific Ethanol include: by 2025, produce a minimum of 50 million gallons per year of ultra-low carbon ethanol that will reduce GHG emissions by 90% on a relative basis (g/MJ) compared to gasoline. They also pledged to reduce their process carbon emissions by 40% by 2025, "as part of an effort to develop long-term business plans that align with the deep decarbonization necessary to keep global average temperatures from rising less than 2C".
Other examples include commitments to add more wind and solar energy from Tri-Global Energy while Abengoa has pledged to require contractors and suppliers to calculate and report their GHG emissions in order to accurately and affirmatively achieve further incremental emissions reductions in the supply chain; and continue to improve energy efficiencies and emissions controls in order to reduce greenhouse gas emissions by at least 10%, compared to a 2005 baseline, by 2025.
The measures taken by these hundreds of companies helped President Obama set an ambitious but achievable goal of reducing greenhouse gas emissions economy-wide by 26-28 percent. To date, 150 countries representing more than 85% of global carbon emissions have reported post-2020 climate policies to the United Nations. To read the American Business Act on Climate Pledge as well as to read the 81 companies' pledges, click here.