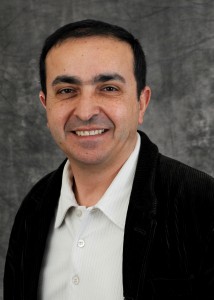 Researchers at Missouri University of Science and Technology are working on developing fuel cells made from natural, biological sources. This article from the school says Dr. Umit Koylu, a professor of mechanical and aerospace engineering, has received a six-month $50,000 Innovation Corps Teams (I Corps) Program grant from the National Science Foundation to accelerate tech-transfer and explore commercialization of a biology-inspired polymer electrolyte membrane (PEM) fuel cell.
"Nature perfected its natural delivery system," Koylu says, glancing out his window. "Our team of researchers came up with an engineering version of it."
The technology was developed during four years of research led by Dr. Ming Leu, the Keith and Pat Bailey Missouri Distinguished Professor of Integrated Product Manufacturing and professor of mechanical and aerospace engineering at Missouri S&T.
Koylu currently works with Dr. John W. Sheffield, visiting associate professor of mechanical engineering at Purdue University, who is professor emeritus of mechanical and aerospace engineering at Missouri S&T; and post-doctoral Missouri S&T researcher Dr. Warren Vaz.
To get useable energy out of fuel cells, they have to be stacked together, which takes up a lot of space to produce minimal results. However, the bio-inspired fuel cells are expected to increase peak power density by up to 30 percent over conventional fuel cells, Koylu says. That means bio-inspired cells would take up less space than current models, or more could be stacked in the same amount of space, increasing power.
The research is set to end in December.