Presidential candidate Hillary Clinton came out in favor of domestic, renewable energy in an op-ed for the Cedar Rapids Gazette this week.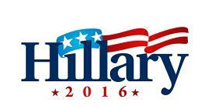 "I believe the United States can and must be the clean energy super power for the 21st century," writes Mrs. Clinton. "We can't afford to cede our leadership in developing and deploying the advanced, clean fuels of the future that will grow our economy, lower our energy bills, reduce pollution, and protect the health of our families and communities. And America's farmers and rural communities have to be at the heart of this effort."
Clinton gave a strong endorsement of the Renewable Fuel Standard:

The Renewable Fuel Standard can continue to be a powerful tool to spur the development of advanced biofuels and expand the overall contribution that renewable fuels make to our national fuel supply. But we also can't ignore significant changes to the energy landscape since the RFS was expanded in 2007. We have to get the RFS back on track in a way that provides investors with the certainty they need, protects consumers, improves access to E15, E85, and biodiesel blends, and effectively drives the development of cellulosic and other advanced biofuels.