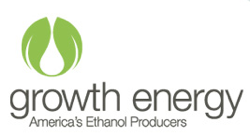 As alternative energy producers have gathered in Washington, D.C. for the 2015 Energy Independence Summit, the leader of a group representing ethanol producers' interests is encouraging them to take time to see lawmakers while they are in town. Growth Energy's Tom Buis told attendees to let their representatives know how critical the Renewable Fuel Standard (RFS) is in achieving energy independence.
"The RFS has been the most successful energy policy this nation has enacted in the last forty years," Buis noted. "It has helped reduce our dependence on foreign oil by nearly 50 percent, it is cleaner and better for our environment, it creates American jobs that cannot be outsourced, supports a robust rural economy and in 2014 it contributed more than $50 billion dollars to our GDP. Furthermore, it provides the American consumer with a choice and savings when they go and fill up at the pump."
Attendees of the Energy Independence Summit are scheduled to meet with members of Congress this week and Buis concluded by encouraging attendees to, "Educate members of Congress on how the RFS plays a critical role in achieving energy security and independence. Explain that is working, and succeeding in reaching the goals it was designed to meet. Now is the time to move forward, not backward on policies that promote renewable energy."
The 2015 Energy Independence Summit concludes today and is sponsored by a number of ethanol, biodiesel and clean energy groups, as well as some of the companies using them, such as UPS and carmakers. It features the nation's Clean Cities Coalitions and transportation energy leaders coming together to share best practices and educate federal policy makers about the need for incentives, tools and resources to overcome barriers to the widespread use of cleaner vehicles and fuels.