One of East Malaysia's first solar power plants has been commissioned. The 1 MW solar farm in located in the state of Sabah on the island of Borneo. The project was developed by Cahaya Metro Sdn. Bhd. (Cahaya Metro), a solar energy company in East Malaysia.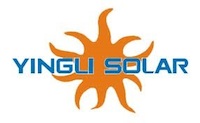 "We are pleased to have selected Yingli as our panel supplier for Sabah's first solar power plant with interconnection facilities and license to export power and we believe that Yingli is undoubtedly our best solar panel provider," Sean Tay, project director of Cahaya Metro. "We selected Yingli because their track record for product quality is validated by independent testing and assessments – and that gave us the strong assurance in Yingli Solar panels' long-term reliability."
The solar farm spans an area of approximately four acres in in Kg. Nyaris Nyaris, Bongawan, Sabah, Malaysia. It utilizes nearly 4,000 multicrystalline YGE 60 Cell Series panels that are estimated to generate approximately 1.5 million kilowatt-hours (kWh) of clean electricity per year. The opening ceremony of the project was officiated by Y.B Datuk Seri Panglima Dr. Maximus Johnity Ongkili of the Ministry of Energy, Green Technology and Water of Malaysia.
Angie Koh, managing director of Yingli Singapore, added, "We are witnessing sustainable growth on the island of Borneo, particularly in Sabah where there are plans to make PV a pillar of the state's energy mix. We anticipate continued solar power plant development across the region."