Two Iowa biodiesel producers have been picked for high honors on the national level. The National Biodiesel Board (NBB) recognized Grant Kimberley, executive director of the Iowa Biodiesel Board, and Thomas Brooks, general manager of Western Dubuque Biodiesel, with 2014 Most Valuable Player awards.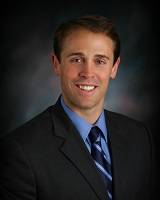 Kimberley, involved with biodiesel for more than a decade, this year expanded his already full plate within the Iowa Soybean Association to take on leadership of IBB. As executive director, he helped usher in the passage of state legislation extending a biodiesel producer incentive through 2017. He has also actively represented Iowa in the federal Renewable Fuel Standard efforts, including co-hosting two campaign events with both Senatorial candidates this year…
"It's an honor to receive this recognition from my peers, but even greater is the feeling of accomplishment we share in watching this industry grow from 20 million gallons in 2003 to 1.8 billion gallons last year," Kimberley said. "We know there is much work left to be done, and it will take all of us working together. But we can be proud of bringing biodiesel into the mix, diversifying our nation's energy supply and driving economic growth."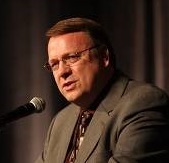 Brooks took home the award in part for looking at the big picture beyond his own interests. Working with IBB, he was instrumental in earning press in Iowa and raising the volume on the RFS effort. This summer, he testified before the Environmental Protection Agency on the RFS volumes. In the last year, Western Dubuque Biodiesel hosted many key elected officials, including state legislators; an NBB sustainability tour; and a tour for U.S. Rep. Bruce Braley. Brooks also regularly hosts tours for colleges and the local high school, even going into the classroom himself to teach students about biodiesel.
"God asks us to always strive to do our best and expect nothing in return; albeit, this recognition means a lot to me," Brooks said of the award. "I appreciate this recognition while there are many others deserving of it."
NBB also honored Gary Haer of Iowa-based biodiesel producer REG and Iowa soybean producer Jack Hartman during the ceremony in the St. Louis NBB membership meeting.