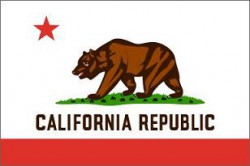 The State of California will be cracking down on thieves of a popular biodiesel feedstock – used cooking grease. This article from the San Diego Union-Tribune says the new law is expected to be signed into effect soon and will have tougher penalties, including starting at $1,000 for first-time offenders.
Backers of the legislation hope harsher penalties, along with new provisions for roadside inspections and record keeping, will translate into more action by law enforcement and prosecutors. Individual oil thefts often qualify as petty theft but cumulatively cost biofuel companies and restaurants millions of dollars each year…
Restaurants, from fast-food to four-star, share in the profits by setting their waste oil aside in liquid containers ranging from 55 gallon drums to 15,000 gallon vats.
Imperial Western Products, which operates in California, Nevada and Arizona and collects oil from hundreds of restaurants in San Diego County, estimates 25 percent or more of its contracted oil gets taken before its trucks arrive.
David Isen, asset protection manager for the Coachella-based company, said thieves have used heavy equipment to haul away locked containers entirely. Motion sensors have helped him document oil theft in the early morning hours. Perpetrators responded, he said, by showing up later and blending into the morning bustle, or posing as cardboard collectors.
"Nobody is afraid of the enforcement," he said. "We're losing millions of dollars a year, our company alone."
California actually has some pretty strict regulations on kitchen grease hauling but not many enforcers. The new law hopes to close some of the loopholes thieves have been exploiting.