Domestic ethanol sales in Brazil have reached an all-time high according to data compiled through the end of March for the 2013/2014 harvest. The total sales volume reached 23.07 billion liters, as compared to 18.68 liters in the same 2012/2013 harvest period.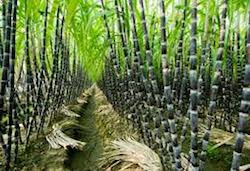 In Brazil, the majority of the ethanol is hydrous ethanol, which saw a 16.27 percent growth to 13.70 billion liters. Sales of hydrous ethanol also saw records with an increase of 35.84 percent as compared to last season's harvest.
"Raising the level of mixture of anhydrous ethanol in gasoline to 25 percent in May 2013 was the right decision, and the industry responded to increased demand without any kind of problem," explained Antonio de Padua Rodrigues, technical director of UNICA, the association that represents the Brazilian sugarcane industry. "The production capacity of the dry mills indicates the possibility of new expansion in the supply of the product if the government opts for the approval of the increase of the mixture to 27.5 percent.
 
Information collected by the National Agency of Petroleum, Natural Gas and Biofuels (ANP) show that the current production capacity of ethanol for the 2014/2015 harvest is exceeding production recorded in 2013/2014 harvest. In the case of anhydrous ethanol, the capacity indicated by the ANP is 101 million liters, compared to around 70 million per day actually produced this season.
Rodrigues noted that the majority of alcohol (ethanol) production takes place at the beginning of the harvest and this year the trend will continue a few months longer due to lower demand for sugar on the global market and the need for liquidity and cash flow my mills with financial problems.