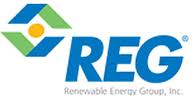 The country's biggest biodiesel maker is getting into the petroleum distribution business. This news release from Renewable Energy Group (REG) says it has launched a new division that will sell petroleum-based heating oil and diesel fuel, which will also give the company a chance to offer more biofuel blends.
REG Energy Services, LLC will sell heating oil and ultra-low sulfur diesel (ULSD) at seven terminals throughout the northeastern U.S. as well as BioHeat® blended heating fuel at an existing REG terminal location.
"REG Energy Services complements our advanced biofuel business as we optimize and grow our fully integrated biodiesel business across North America," said REG President and CEO, Daniel J. Oh. "It allows us to offer more products to our customers, including more biofuel blends, while also expanding our customer base."
The new company will be regionally headquartered in Portsmouth, New Hampshire and led by Barry Knox, a long-time downstream petroleum distribution specialist. Before joining REG, Knox served the last 14 years as Chief Operating Officer at Total Energy Solutions, LLC. Knox just completed his term as a board member of the New England Fuel Institute (NEFI), and the Massachusetts Energy Marketers Association (formerly MOC), and was also a board member of the National Oilheat Research Alliance (NORA).
REG Energy Services is now offers heating oil and ULSD at several terminals in New England and has BioHeat in up to 20 percent biodiesel blends at REG's location at the Clifton, NJ Dutch Hill terminal.