The Nation's first Community Advisory Panel (CAP) on cellulosic biofuels will meet early next week in Iowa. Officials from DuPont's cellulosic ethanol facility in Nevada, Iowa will talk with more than 30 Central Iowa residents including business leaders, farmers, conservationists and educators Tuesday, Oct. 8, at Nevada's SCORE Pavilion from 6:30-8:30 pm.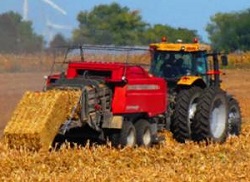 Designed to provide an ongoing dialogue between DuPont and the surrounding community, the CAP will meet up to four times each year Dr. Mark Edelman, CAP Facilitator, has more than 32 years of experience as a professor of economics and extension specialist in agricultural policy analysis, community entrepreneurship, and economic development. Edelman also teaches an economic development course and serves as Community Vitality Center Director at Iowa State University. During this inaugural meeting, CAP members will discuss the panel's goals and objectives, and a process for ongoing engagement with the new facility's management team.
DuPont's commercial-scale cellulosic ethanol facility is expected to produce 30 million gallons of cellulosic ethanol per year after it comes online in the second half of 2014. The $200 million facility will be among the first and largest commercial-scale cellulosic biorefineries in the world. Corn stover is expected to be the main feedstock.