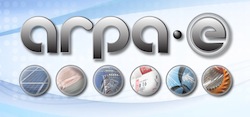 The Advanced Research Projects Agency – Energy (ARPA-E) will host its fourth annual Energy Innovation Summit from February 25 to 27, 2013 at the Gaylord Convention Center in National Harbor, Maryland. The goal of the Summit is to bring together thought leaders from academia, business, and government to discuss cutting-edge energy issues and facilitate relationships that help move technologies into the marketplace.
Confirmed speakers at this year's Summit include New York City Mayor Michael Bloomberg, entrepreneur T. Boone Pickens, Tesla Motors CEO Elon Musk, and DARPA Director Arati Prabhakar. The Summit also features a Technology Showcase displaying over 250 breakthrough energy technologies from ARPA-E awardees and other innovative organizations.
Other speakers include:
 Nick Akins, CEO, American Electric Power President
Mitch Daniels, Purdue President and former Governor
David F. Gordon, Eurasia Group Head of Research and Director of Global Macro Analysis
Ellen Kullman, CEO, DuPont
Blythe Masters, Head of Global Commodities and Corporate & Investment Bank Regulatory Affairs, J.P. Morgan
Click here for additional information on the ARPA-E Energy Innovation Summit, including the full Summit agenda.