In an earlier post today, I mentioned four major global biofuel sustainability initiatives mentioned in the DoShort, "Sustainable Transport Fuels Business Brief." One such initiative is the Roundtable on Sustainable Biofuels (RSB) who just announced that the first U.S.-based biofuels company, Global Clean Energy Holdings (GCEH), has been awarded the RSB certification.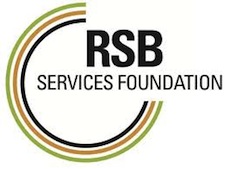 "We're happy to welcome GCEH under the RSB umbrella," said Dr. Michael Keyes, Senior Agriculture and Natural Resources Specialist for SCS Global Services, the company that oversees the program, "GCEH is a model for how biofuels can be produced sustainably and contribute to reducing the carbon intensity of our fuels, while providing concrete contributions to communities and the environment."
According to SCS, the RSB certification is the most stringent of all consensus standards for sustainable biofuel production. To achieve the designation, a biofuel producer must a high level of compliance with environmental and social criteria that includes, but is not limited to, agricultural sustainability.
GCEH grows jatropha in the Mexican Yucatan Peninsula on marginal land with no irrigation. In order to protect local plant species and wildlife, the company sets aside over 10 percent of its land to create conservation areas and buffer zones. I find this interesting because many in the environmental community believe jatropha is more harmful as a biofuel feedstock than helpful.
"The certification process included a very comprehensive review of all our operations," added Noah Verleun, Sustainability and Regulatory Affairs Manager at GCEH, "We're proud to report that we only had to institute minor operational adjustments to our already strong internal processes to qualify for the comprehensive RSB sustainability certification."