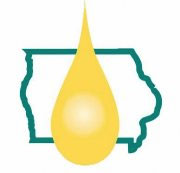 The Iowa Renewable Fuels Association (IRFA) PAC is honoring 20 Iowa state legislators with "Champion of Renewable Fuels" awards.
The IRFA PAC Board established the awards for state legislators with a clear voting record supporting renewable fuels and who also provided leadership for renewable fuels in the Iowa Legislature. This is the second election cycle that the IRFA PAC has given such recognition.
"The IRFA PAC is proud of the broad support for renewable fuels these 'Champion' awards represent," stated IRFA PAC Treasurer Walt Wendland, general manager of Golden Grain Energy and Homeland Energy Solutions. "Iowa is in a unique position to lead the nation toward availability and acceptance of higher renewable fuels blends like E15 and B10. But that won't happen without leadership. These award winners have demonstrated outstanding commitment to the renewable fuels industry and worked relentlessly to strengthen Iowa's economy by improving opportunities for ethanol and biodiesel."
Recipients of the 2012 Champion of Renewable Fuels awards are State Senators Randy Feenstra, Mike Gronstal, Merlin Bartz, Jeff Danielson, Tim Kapucian and Tom Courtney; and State Representatives Dan Huseman, Henry Rayhons, Helen Miller, Gary Worthan, Dan Muhlbauer, Jason Schultz, Cecil Dolecheck, Dan Kelley, Josh Byrnes, Brian Quirk, Sharon Steckman, Linda Upmeyer, Dave Jacoby, and Jim Lykam.