Ethanol sales from Nebraska have officially reached 10 billion gallons, according to the Nebraska Ethanol Board. The history making tank-full was pumped in late 2011, after 34 years of ethanol being sold in the state.

2012 projections show that Nebraska drivers could purchase close to seven hundred million more gallons this year. Last year, production from the state's 25 ethanol plants topped 1.9 billion gallons according to preliminary data. 91 percent of the state's production goes to U.S. domestic markets, five percent goes overseas and four percent stays in Nebraska.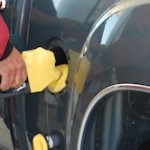 According to the Energy Information Administration, 2011 U.S. ethanol production was 14.4 billion gallons. The country's total annual motor fuel usage is around 134 billion gallons. Ethanol accounts for 10.7 percent of total U.S supply.
"Our persistence paid off," says Loran Schmit, a former member of the Nebraska Legislature who laid the groundwork for the development of Nebraska's ethanol industry. "Ethanol is a major boost to our economy. Continued expansion of the industry will provide greater benefits for agriculture and energy security."
Sign up for the Nebraska Ethanol Board's FFV club for updates of new E85 locations and other announcements.