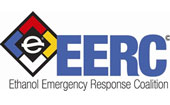 The Renewable Fuels Association (RFA), Ohio Clean Cities Coalition, and the Earth Day Coalition's Clean Transport Program will be co-hosting a free Ethanol Safety Seminar in Cleveland and Painesville, OH on Monday, August 22nd.
"Ohio produces 424 million gallons of ethanol annually between the six biorefineries in the state," said Robert White, RFA Director of Market Development. "As the product is increasing in use and transportation throughout the state, first responders need to be familiar with the fuel and how to effectively respond to an ethanol related incident. This program details the response information that is essential to these emergency situations. We are happy to provide this type of information to those that dedicate their lives to protect their communities."
To accommodate schedules and reach as many participants as possible, the seminar will feature a morning session from 9:00am to 2:00pm in Cleveland (Cuyahoga Heights) at the Northeast Ohio Regional Sewer District and an evening session from 5:30pm to 10:00pm in Painesville at the Quail Hollow Resort. Lunch and dinner will be provided, sponsored by Norfolk Southern Corp.
Attendees will receive in depth information on proper training techniques that first responders and hazmat personnel need to effectively respond to an ethanol-related emergency. While primarily targeting first responders, hazmat teams, safety managers, and local emergency planning committees, it is also open to the general public.