The U.S. corn ethanol industry is not the only form of ethanol production often under fire. Brazil's sugarcane industry is also accused of not producing the crop, nor the fuel, in a sustainable manner. As a result, the EU Renewable Energy Directive was created to address concerns including labor and environmental issues. In response, Scientific Certification Systems (SCS) has become an accredited body for the Bonsucro standard for sustainable sugarcane. The standard is supported by leading worldwide companies including Coca Cola, Kraft Foods, and Baccardi.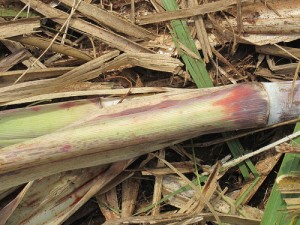 The Bonsucro certification standard addresses labor and environmental concerns that are often associated with sugarcane production and companies that ask for certified products can be ensured they are more sustainably produced. In addition, the standard includes criteria related to legal compliance, biodiversity and ecosystem impacts, human rights, production and processing, and continuous improvement.
Other companies driving change include the oil industry who is ramping up renewable energy production through the purchase and production of sugarcane ethanol. The Environmental Protection Agency has designated sugarcane ethanol as an advanced biofuel that lowers greenhouse gas reductions by more than 50 percent as compared to gasoline. How a feedstock is produced factors into a fuel's carbon intensity score (the carbon reduction of the fuel as compared to 100 percent gasoline) and policy such as California's low carbon fuels standard is driving agricultural production changes.
"Our Bonsucro accreditation fits perfectly with our history as a leading certifier of products with significant environmental and social benefits," said Dr. Robert J. Hrubes, Senior Vice President of SCS.