In an effort to accelerate the commercialization of renewable fuels, the Biofuels Center of North Carolina has awarded $1.6 million to 15 different projects located within the state. The monies for the awards came from the 2011 Statewide Biofuels Development Grants Program. The center received 58 pre-proposals from 23 organizations with funding requests totaling more than $5.2 million.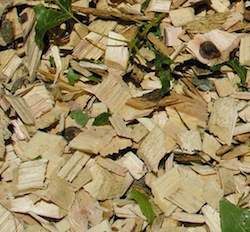 "The juncture of new energy and new agriculture requires smart ideas and practical commercial outcomes," said Steven Burke, CEO of the Biofuels Center. "The 15 awarded projects-encompassing rural communities and woody biomass, technology and municipal solid waste-verify the competence, scope, and remarkably rapid development of this new sector statewide."
Within the Center's legislative and policy mandate is the need to strengthen and fund projects leading to biofuels commercialization. These objectives also help the state meet its renewable energy goal of having 10 percent of its liquid transportation fuels by 2017 produced from locally grown biofuels feedstocks and produced in the state.
The program sought projects targeting three areas: county or regional analyses of assets available for site location of biofuels companies; needs analyses and plans for the conversion of municipal waste into biofuels; and the growing of energy grasses in the North Carolina Piedmont region. The awarded projects will impact 60 counties and will in various ways address biofuels ranging in variety from biogasoline and bioethanol to FT diesel, and biomass-derived jet fuel.
Click here for a full list of award recipients.