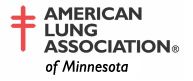 This week, with support of the American Lung Association and other sponsors, three fueling facilities in the state of Minnesota are offering a Frequent Fuel Card in exchange for ethanol fuel discounts. These retail sites include those in Truman, Lyle and Austin, Minnesota.
The NuMart C-Store at 302 North 5th Street in Truman began giving away the fuel cards today. The first 50 flexible fuel vehicles (FFVs) to fill up at the site received the card where after 4 E85 purchases, they will receive a $10 discount off their next purchase of E85.
Freeborn County Coops are also offering the frequent fuel cards to the first 100 FFV owners to fuel up at their facilities at 301 1st St. in Lyle on July 22 and at Hwys 56 and 90 in Austin, MN. A $10 discount will be given on E85, E20, E30 or E40 after a customer's fourth fuel up.
Also, the participants at each location will be entered into a drawing for a $50 fuel card.
For more information on these events, go to www.CleanAirChoice.org.