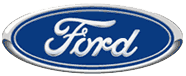 Ford Motor Company is providing an Escape Plug-in Hybrid, which can run on gasoline or E85, to the Department of Energy (DOE) as a testing vehicle. As partnership with Southern California Edison and the Electric Power Research Institute in California, DOE will study the real world activity of this new science.
"Plug-in hybrid technology holds great promise to reduce the nation's dependence on petroleum and reduce CO² emissions related to climate change, both significant issues for America," said Mark Fields, President of the Americas, Ford Motor Company. "As a leader in both hybrid and flexible fuel technology, Ford is well positioned to bring the two together in a plug-in vehicle."
Ford notes that the FFV Hybrid Escape will be able to reach 50 miles per gallon on the highway with E85 and 88 miles per gallon in the city. This should omit about 60 percent less carbon dioxide than when using unleaded gasoline.
"We are moving from an independent set of solutions to an integrated future. With plug-in hybrids, the automotive and utility industries are connected by a common fuel with the potential to significantly change our transportation and energy future," said Nancy Gioia, director of Ford's Sustainable Mobility Technologies and Hybrid Vehicle Programs.
The vehicle is one of 20 that is in this type of testing for Ford.