Europeans and Americans are showing just how serious they are in promoting and using wind energy by fueling big profits for the world's biggest wind turbine maker.
This article from Forbes.com has more: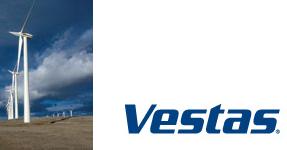 Denmark's Vestas Wind Systems, the largest wind turbine manufacturer in the world, said on Tuesday its sales for the second quarter of 2007 grew 18.6% to 1.1 billion euros ($1.5 billion) year-on-year, up from 900 million euros ($1.2 billion). Its post-tax profit got a five-fold increase, up to 51 million euros ($68.9 million) from 10 million ($13.5 million) a year earlier. Earnings per share grew by over five times year-on-year to 28 eurocents (38 cents) per share from 5 eurocents (7 cents) in the second quarter of 2006.
Strong demand for wind energy in Europe and the Americas, which accounted for 57% and 27% of quarterly sales respectively, also contributed to Vestas' growth. "Political support, sentiment in general at a public level too, has improved somewhat," said Gudme Raaschou (Bank)'s Mikkelsen. He added that the popularity of wind energy grew because gas supplies were concentrated in "fairly insecure" countries such as Russia.
The article goes on to say wind energy in stable countries such as Spain and the U.S. has certainly seemed like a much better investment to many investors than some more unstable places rich in un-renewable energy sources.