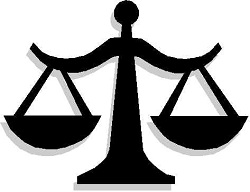 To maintain the integrity of government incentives for biodiesel, the feds are cracking down on defrauders. This news release from the U.S. Department of Justice says four individuals have been sentenced for their part in the $23 million scheme.
Dean Daniels, 52, Richard Smith, 57, Brenda Daniels, 45 and William Bradley, 58, all of Florida, pleaded guilty and were sentenced today in U.S. district court for charges related to a scheme involving the false production of biodiesel.
Dean Daniels was sentenced to 63 months incarceration, Bradley was sentenced to 51 months incarceration, Smith was sentenced to 41 months incarceration and Brenda Daniels was sentenced to 366 days incarceration.
According to court documents, the defendants profited by unjustly generating and selling biodiesel credits (RINs) and unjustly claiming biodiesel tax credits for the production and blending of fuel that was not actually biodiesel.
"Congress enacted incentives for the production of biofuels to make the United States stronger and more energy independent and to move our energy economy into the 21st century," said Assistant Attorney General Cruden. "The fraud perpetrated by the defendants threatens these important public policies. The Justice Department will vigorously prosecute those seeking to line their pockets using scams like this one."
The defendants were all employees and officers of New Energy Fuels LLC, a business in Waller, Texas, that claimed to process animal fats and vegetable oils into biodiesel. The defendants subsequently relocated, operating a similar scheme at Chieftain Biofuels LLC in Logan, Ohio.
The defendants produced a low-grade fuel that was not biodiesel, however, the defendants would represent to the EPA that they had produced biodiesel. They would generate fraudulent biodiesel RINs and sell them to various third parties.