What do people in the Southeast think about biofuels? Do they support biofuel ventures? Who will grow the biomass? Will those in established industries fight against it? These are just a few of the questions researchers from the University of Georgia and the U.S. Forest Service are asking as part of studies in locations throughout the Southeast suited for biomass development.
The researchers will use a mix of ethnographic methods to help understand public opinion about bioenergy and also to provide policymakers and business owners with the information they need to make sustainable energy production viable throughout communities.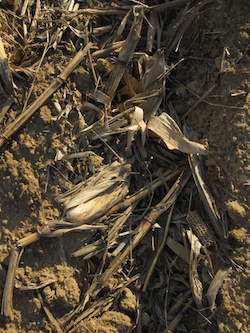 "We're planning to work on the ground throughout the Southeast," said Sarah Hitchner, a co-investigator and post-doctoral research associate at UGA's Center for Integrative Conservation Research. "A lot of people talk about biofuels as being an obvious win-win, but it's more complicated than that."
Supported by a grant from the U.S. Department of Agriculture's National Institute of Food and Agriculture, which funds research projects on sustainable bioenergy through its Agriculture and Food Research Initiative, the research team will begin in Soperton, Georgia-formerly home to Range Fuels and now the Freedom Pines Biorefinery owned by LanzaTech-and then moving on to other areas in Georgia, Alabama, Mississippi, Louisiana, Florida and North Carolina. While visiting local communities, the researchers will participate in the daily activities of community members and conduct in-depth interviews with a variety of stakeholders, such as landowners, industry representatives, potential employees and county commissioners.
"A big part of this kind of research is to listen to as many perspectives as possible," said Peter Brosius, professor of anthropology in the Franklin College of Arts and Sciences, director of the Center for Integrative Conservation Research and co-investigator in the study. "From there you begin to see patterns emerge."
This approach will allow researchers to develop relationships with community members over an extended period of time, thus giving them a more detailed understanding of public opinion than traditional survey methods such as surveys.
According to Ryan Adolphson, director of public service and outreach in the College of Engineering and associate director of the Bioenergy Systems Research Institute, researchers around the world have been developing technologies for the conversion of biomass resources into energy and fuels, but the industry as a whole does not have a very good understanding of the effects that a large-scale biomass energy industry may have on the communities involved.
"This study will make great strides toward helping us understand those effects and assist in the development of a more effective biomass energy industry," added Adolphson.